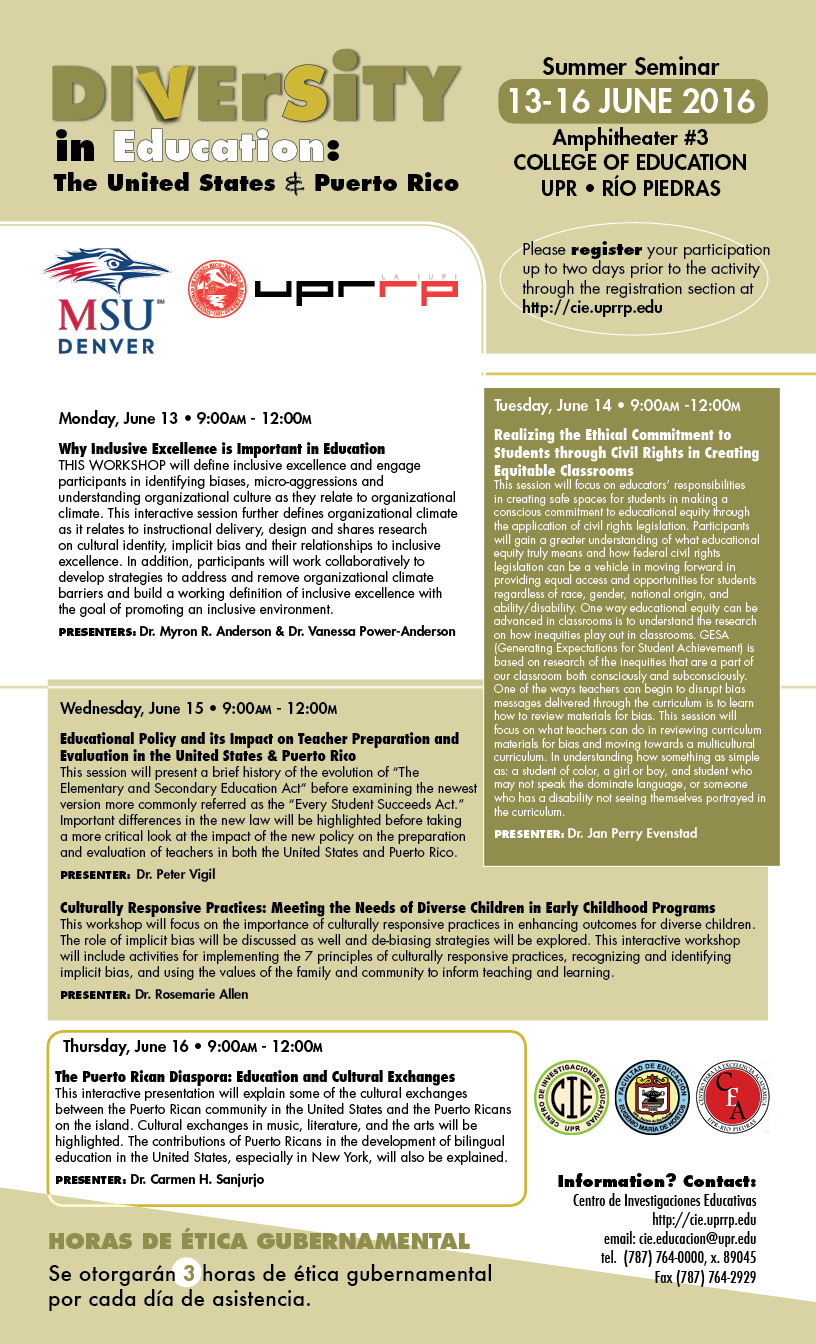 Como parte del compromiso de colaboración del Centro de investigaciones educativas de la Facultad de educación y la Metropolitan State University of Denver, se realiza un intercambio de profesores. Los catedráticos que nos visitan, expertos y peritos en varias áreas de la educación, específicamente diversidad. Ellos compartieron con la comunidad universitaria temas de interés para la realidad social, política y educativa que se enfrenta Puerto Rico, y el resto del mundo.
2016 Summer Seminar: Diversity in Education
As part of our partnership between the Education Research Center of the Faculty of Education and the Metropolitan State University of Denver, We host a faculty exchange. The professors who joined us are experts in various areas of education, specifically relating to diversity. The shared with our university's community several interesting topic pertinent to the social, political and educational reality Puerto Rico is facing along with the rest of the world.
Why Inclusive Education is Important in Education
Dr. Myron Anderson & Dr. Vanessa Anderson
June 13, 2016
The Legal Obligation and Ethical Heart: Multicultural Education
Dr.  Jan Perry Evenstad
June 14, 2016
Educational Policy and its Impact on Teacher Preparation and Evaluation in the United States and Puerto Rico
Dr. Peter Vigil                                                                                                                    June 15, 2016
Culturally Responsive Practices
Dr. Rosemarie Allen
June 15, 2016
The Puerto Rican Diaspora: Education and Cultural Exchanges
Dr. Carmen Sanjurjo
June 16, 2016